Hola Friends! Today I am featuring a couple of layouts that I worked on to start scrapbooking for my two little ladies. I'm a couple of years behind for my oldest daughter, but better late than never to start.
I used 12" x 12" paper for the background from DCWV Sweet Stack. The rest is just cardstock from my stash.
I cut the hearts at 1 1/4'' and the letters for their names at 3/4", using George and Basic Shapes cartridge. I then inked the edges with one of my Colorbox Cat Eye sets. The flowers are from my Prima flower stash and I used some eyelets and my Crop-a-dile to bring them together. I then some pop dots to stick them on to my pages.
I also used a couple of paper punches - the scallop with circle is from Fiskars and the other is from EK Success.
ENJOY!
For this first layout, the 9 hearts is just the negative from cutting the hearts I used for the name. I love it when I can creatively save paper! I'll be using this space to write in her time of birth, height and weight measurements.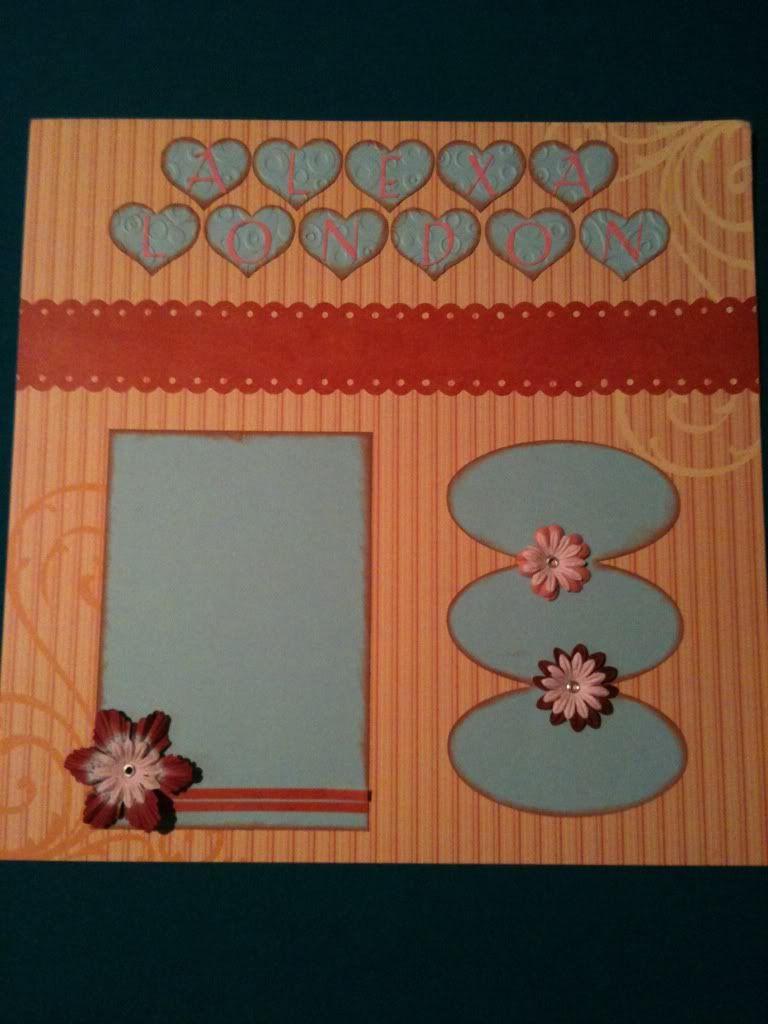 The three ovals on the left are about 3.75 inches wide and I welded them on my Gypsy using the circle on George and Basic Shapes, making the height about 6 inches. This space will be for her time of birth, height and weight measurements.
Recipe
Paper - DCWV Sweet Stack, cardstock from stash
Other: Cuttlebug Spots and Dots folder, Prima flowers, EK Success Punch, Fiskars Punch, Crop-a-dile, Eyelets
Thanks for visiting! Have a fabulous day!